Meet the 16 Housemates of the Ultimate Love Reality TV Show: Profile, Age & Pictures
Meet the 16 Housemates of the Ultimate Love Reality TV Show: Profile, Age & Pictures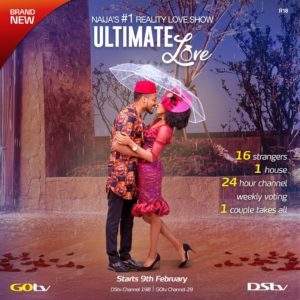 The very first of its kind in Nigeria, comes the Ultimate Reality TV Show where housemates will get to live in the same house for two months with sole aim of finding love.
Ultimate Love is Africa Magic's exciting reality show where 16 singles are ready to mingle and put their hearts on the line to find true love.
The reality show only acknowledges two winner, a male and a female who will emerged as a couple and eventually getting married. The ultimate price is an all expense paid sponsored wedding and a fully furnished dream home alongside a huge sum of money.
The season one which started on February 9, 2020, unveils its host as the Nollywood actress Dakore Akande Egbuson and Oluwaseun while the media personality, Adesua Onyenokwe will be the "Aunty" with the main role to guide the love guests in their journey of love.
We also get to experience some real live performance from the Mavin superstar, Johnny Drille with his two hit singles "Rome & Juliet" and "Wait For Me".
Here is the profile, age and pictures of the 16 housemates for the 2020 Ultimate Love reality TV show: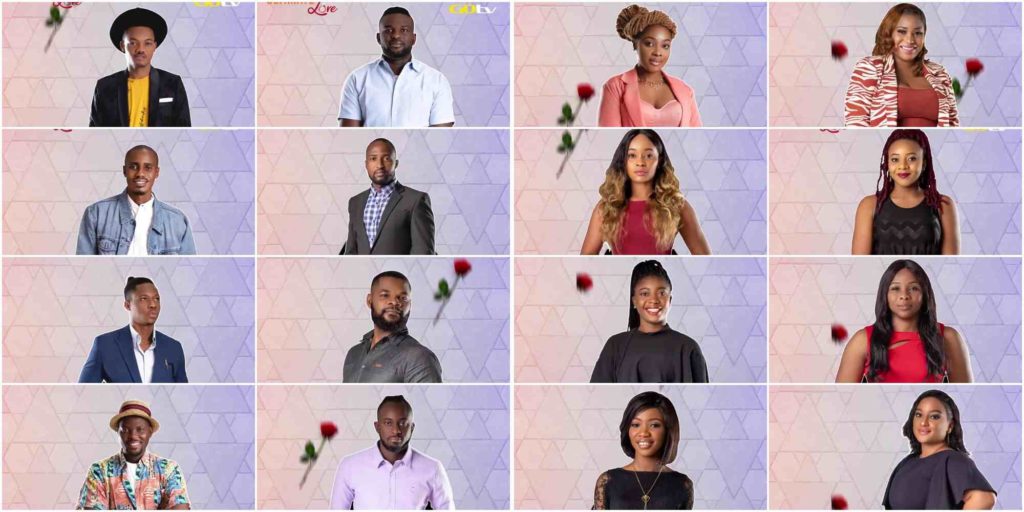 Arnold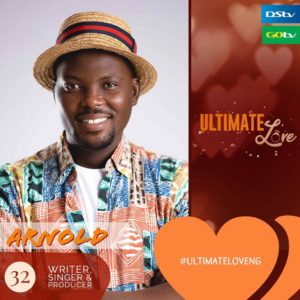 Arnold is a 32 year old actor and content producer.
He's multi-talented individual; a writer, singer and producer.
In his words: "I am in for the game! I am ready.. Anything to find love"
Iyke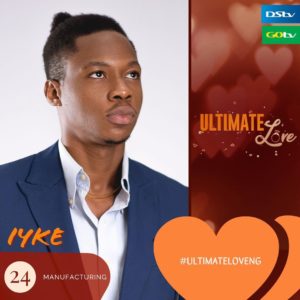 Iyke is a young and energetic manufacturer from Enugu State. He is 24 years of age. He has youthful charming looks.
"I am a wods-of-affirmation type of guy because i am a sucker for words, for eloquence. Just talking to me nice. Say the right thing at the right time."
Jay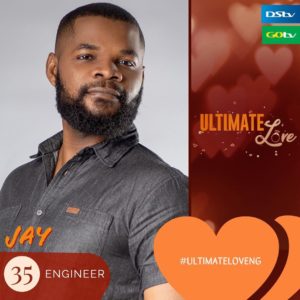 Jay is a 35 year old engineer from Ebonyi State.
In his words, "It's all about attraction. Attraction sets the mood for…physical & mental..energy to grow".
Louis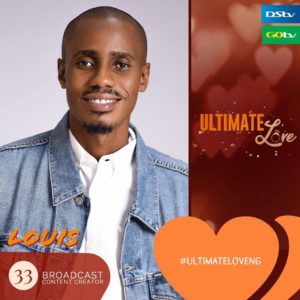 Louis is a principled kind of man who believes in love at first sight.
He is a 333 year old digital content creator.
In his words: "If i meet someone today i'll know we're going to go far instantly! it's about the connection."
Nkechi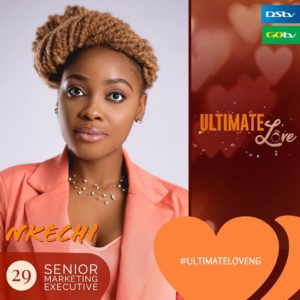 Who does not love a charming and beautiful lady? Nkechi is not only pretty, she has got a lovely skin color which she revealed as one of her selling point.
Nkechi is a 29 year old senior marketing executive from Anambra state.
She adores gifts of all kinds ranging from flowers to accessories and lots more.
In her words: "I love surprises! You can surprise me with a bouquet or.. whatever accessory that would please me. Just something nice o!"
Theresa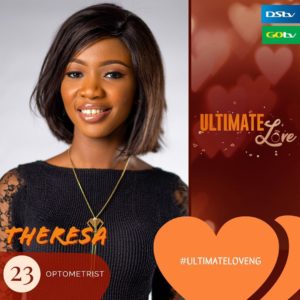 Theresa who obviously have the look of a model, is an Optometrist by profession.
The 23 year old has an amazing height and quite beautiful as expected.
She may be a city girl but she's the type that believes in traditional roles in a relationship.
In her words: "I love when i get attention. I'm a Taurus, we CRAVE attention".
David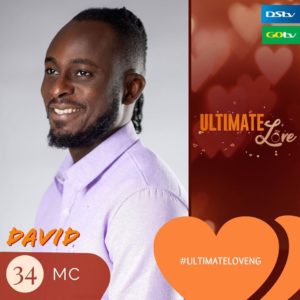 Tall, dark and handsome, David is an entertainer and MC from Bayelsa State.
The 33 year old man believes in being open minded and recognizing that the world is changing.
Inn his words: "I believe in being open-minded and seeing what the Universe has in store for me".
Michael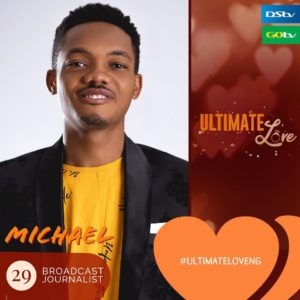 A 29 year old Journalist, Michael is definitely ready to write his name in the journals of love.
He is set to wow with his good looks as he believes that one has to be selfless, kind and patient for a relationship to work out.
In his words: "I tend to be passionate about people that most times they take me for granted".
Cherry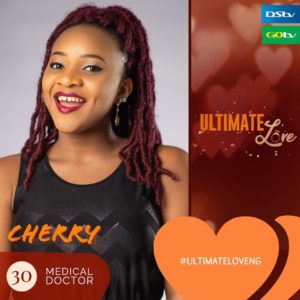 Naturally beautiful, Cherry is a 30 year old medical doctor from Imo State.
While also having entrepreneurial skills, Cherry will certainly be a perfect match for a man with a kind heart.
Her warm smile may be captivating but lets wait if its enough the get the attention of her kind of man.
In her words: "I'm looking for a man who can love me and understand me in a way that no other person has."
Ebiteinye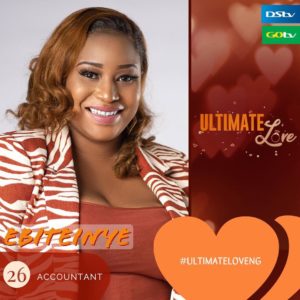 Gorgeous looking Ebiteinye is a 26 year old accountant who believes love can be found anywhere.
In her words: "I love my smile. I'm very emotional but i'm also very respectful."
Bolanle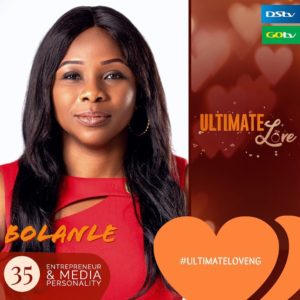 Bolanle is a 35 year old entrepreneur and media personality from Ondo State.
She's a multi-talented personnel and an accomplished leader with much to offer. She's a content production manager and a CEO of an industrial cleaning and fumigation company.
Bolanle is an out-spoken beautiful lady that loves to express herself at all times.
In her words: "You can't bank a marriage or a lifetime on chemistry. Find out more!"
Obichukwu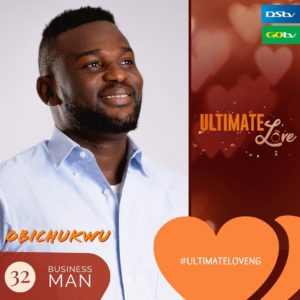 Obichuwku is a 32 year old entrepreneur from Imo State.
He is calm and business minded person who belives beauty isn't nothing without veing caring and compassionate.
In his words: "Peace… A woman that gives me peace is good by me"
Kachi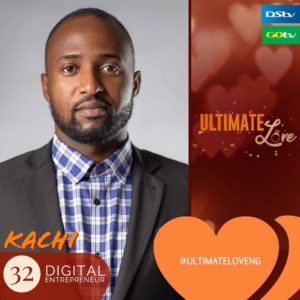 Kachi is a 32 year old entrepreneur from Imo State.
He has a deep love for his culture and tradition.
Even though he firmly believes a man should provide for his family, he also think that it has to be a perfect match of a partner having her own identity.
In his word: "Most men are moved by what they see, i categorized that as lust not love"
Rosie
Beautiful endowed Rosie is a 35 year old pre-school teacher from Ogun State.
Rosie has got the good looks and body figure which is well complimented with her lovely smiles.
"I love a mental connection more. That's what tells me if i'm attracted to you"
Chris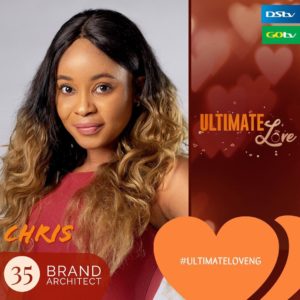 A lady that loves a masculine name, Chris is a 35 year old brand architect from Abia State.
She's quite bold and real as she expresses herself the way she see things.
Despite her foreign intonation, she embraces African culture to some extent.
In her words: "I'm a traditional woman, i believe the Bride Price is what JUSTIFIES you as a woman"
Jenny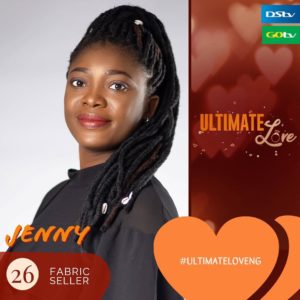 Jenny Koko is a 26 year old entrepreneur from Rivers State.
She's a towering goddess with an amazing height.
She's precisely into Fabric trading.
In her words: "My love language is respect. I'll never compromise when it comes to looking down on others"